September 26, 2022
Our Latest Luxury Home Design Trends in 2023
We believe the meaning of home has changed forever. This is why we're building luxury modern compounds in Tampa Bay. A luxury modern compound is a home where you can not only live, but work, entertain, play, and relax in paradise from the comfort of your home. Our ultra-modern luxury homes in Tampa's millionaire bunker, Stonelake Ranch will be unparalleled in features, amenities, and quality throughout. 
The Need For a Home Expanded
Starting in 2020, we noticed people were paying more attention now than ever to specific items and rooms in homes. Many people felt the need to stay inside for an extended period of time.
We couldn't go into the office. So we had to learn to work from home. 
We had to stay home with the kids at the same time because the school system was closed. So they needed to take classes online.
Luxury Compound Homes
This matters because home buyers now think of homes as compounds where they can live, work, play, relax and have all the luxuries they need from the comfort of their homes.
We didn't just need an office, but his and her offices.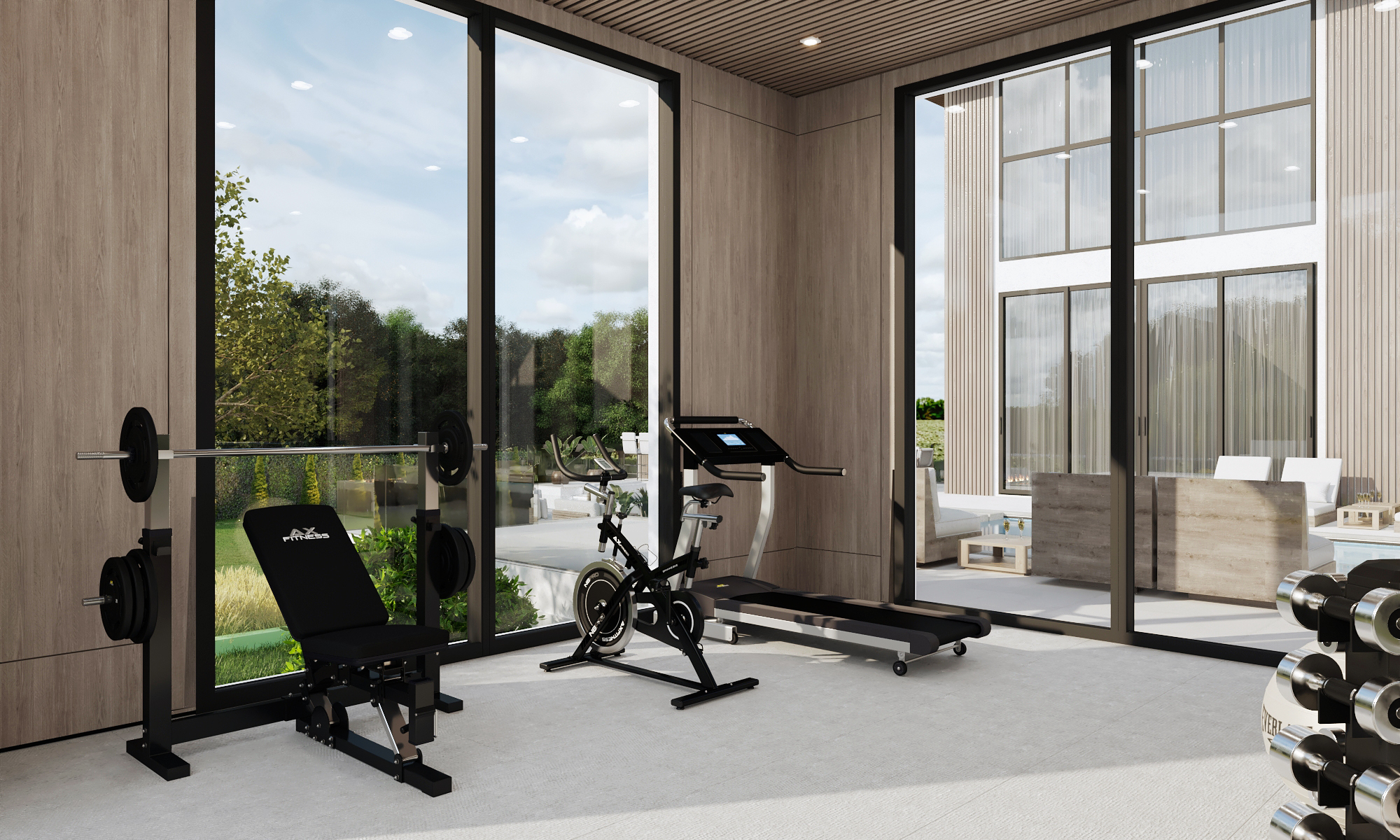 We needed flex rooms. The flex room could be for our kids to do homework, a place to do yoga or work out. Even dedicated gyms or exercise rooms
Entertainment rooms became a significant role in the home. Theater rooms and game rooms are a sanctuary for families on Friday nights or the weekends. We're building bars, wine rooms, and cigar rooms.

Entertainment outside is important too. Owning a swimming pool went from a luxury to a necessity. Outdoor kitchens, outdoor living rooms, balconies, and rooftop terraces.
That's why now we're building compound homes. A luxury compound where you can actually live, play, entertain, and do your daily activities.
By building a compound home, we began adding features in the interior and exterior for modern convenience. For instance, an elevator, mud room, utility rooms, and chef/prep kitchens.
People entertain a lot in their homes. A prep kitchen allows you to cook, while keeping your main kitchen remains untouched. So you can entertain people there without having them see you cooking.
Flex rooms play a major role in the way people are actually looking at homes today. Why? Because they want to decide what goes in the flex room.

Before 2020 we never thought about having a gym in the house, and for whatever reason, people now prefer a gym in the house.
Even offices were less common and now we need to build homes with two offices.
Instead of going out, we're building homes with rooftop terraces, and you be wonder what's a rooftop terrace?

A rooftop terrace was something that was unknown a few years ago. We decided that rooftop terraces are essential for a new home when you want to entertain people.  

You can take people to the third story with balconies and overlook the lake, conservation, or Tampa's skyline.
The rooftop terrace plays a significant role in entertaining friends and family. On the third-story rooftop, you can have your outdoor kitchen, gym, or cigar/wine room. Now a rooftop terrace is a must in some of the houses we build.
People are completely transforming the way they see homes now. Now the most discerning buyers are interested in the compound style where they can have and do numerous things from the comfort of their home beyond just having bedrooms, bathrooms, a kitchen, living areas, and dining rooms.

Now we're adding more features to the house because we believe compound homes are the way of the future for luxury home building.